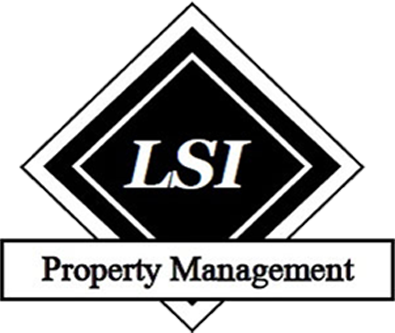 Meet Our Corporate Staff
LIZ SIEBEN
I am the owner/broker of LSI Property Management. I am originally from Hastings, MN and am the 3rd generation product of rental property owners/managers. Having grown up in a family of property owners, this business is in my blood and has become my life.
I came to Menomonie to attend UW-Stout and grew fond of the community and have been here ever since. My career began as a Regional Property Manager for a large firm where I managed a 350-unit portfolio. In those years, I quickly learned the ins and outs of 3rd party management and gained specialized knowledge of WHEDA and the Section 42 program.
In November of 2011 I knew it was time to launch my own company. Today LSI Property Management manages an ever-growing portfolio of rental properties across western Wisconsin and eastern Minnesota. I pride myself in maintaining a relationship-based company offering wonderful living spaces while purposefully protecting our property owner's assets and boosting performance.
Welcome to LSI Property Management!
EMAIL: liz@lsimanagement.com
FRANK SIEBEN
I am the Maintenance Manager for our St. Croix county portfolio as well as the lead manager on larger construction and maintenance projects throughout LSI Property Management's territory. I have owned and managed rental properties for many years and with 40+ years of construction experience, there is nothing I can't do. I look forward to helping you with all your maintenance needs!
EMAIL: frank@lsimanagement.com
ABBEY STRUNK
I was raised in Eau Claire, WI and graduated from University of Wisconsin – Eau Claire with a liberal arts degree. I grew up in a family that owns rental property and learned the ins-and-outs of property management from a young age. In addition to my experience in property management, I spent many years in management in the service industry and non-profit sectors. I enjoy learning new things and love working in a fast-paced environment where there is always something different going on. In my free time I enjoy spending time with my family and friends, traveling, snowboarding, and reading.
RACHEL GUDIM
I grew up and went to high school in the Chippewa Valley and continued my education at CVTC in Eau Claire. After moving to a small-town community outside of Chippewa Falls, I spent 3 ½ years proceeding Early Childhood Education and 7 years in the hospitality business. I assist in leasing and management of LSI's St. Croix County Portfolio.  I am hoping to make your journey as great and memorable as mine has been with LSI Property Management. Finding a new rental isn't just about finding somewhere to lay your head, it is the foundation of having a better life. I am grateful to be working with LSI Property Management and to be a part of the amazing team. I can't wait to help you with all your rental needs!
EMAIL: rachel@lsimanagement.com
LINDSEY LYNE
I have been working for LSI Property Management since September 2017 as a leasing agent/office support. I enjoy talking to, working with and helping so many different people. Everyday brings something new and different and there is never a dull moment. In my free time I love being outdoors, living in the country, and the comradery of friends. My two dogs, Boss and Sammie, are my kids. If you give LSI Property Management a call, I look forward to chatting with you and helping in any way I can!
JENNIFER FRY
I was born and raised in the Menomonie area. I met my wonderful husband here and have been married for 12 years. We have 4 wonderful children, 2 boys and 2 girls, who are my life. After graduation I worked in the service industry for many years. I hadn't done property management prior to starting with LSI Property Management, but absolutely love it and wish I would have gotten into the field sooner! I am one of the leasing agents with LSI Property Management and mainly work with residents and potential residents in Menomonie, Eau Claire, Chippewa Falls, Cadott, and Rice Lake areas. I have met so many wonderful people along my journey with LSI Property Management and look forward to helping you find your next home!
In addition to our corporate staff you may see Brennan, Steven, Jon, Dave, Molly, Jay, or Kristi out and about at your property and they all always also be happy to help you with your rental needs.