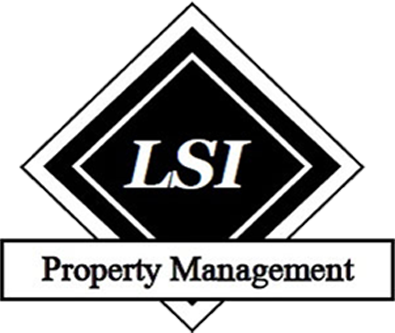 Apply Now
NOTE: Your credit history and landlord references will be verified.
No application will be approved without complete verifications.
Please be sure to completely fill in ALL blanks.
Answer all "Yes or No" questions.
Be sure to include the name, date of birth and social security number of all the people who will be living with you. All co-applicants over the age of 18 must complete their own application, unless husband and wife.
WE SUBSCRIBE TO ALL FEDERAL, STATE AND LOCAL FAIR-HOUSING LAWS. RESIDENTS, OHTER IN THEIR HOUSEHOLDS, AND PEOPLE UNDER THEIR CONTROL MUST NOT TAKE PART IN ILLEGAL DRUG ACTIVITY ON OR NEAR THEIR RENTAL AREA…OR THEY WILL FACE EVICTION.
Policy Statement
All applicants will be accepted or rejected for residency. No person(s) will be denied occupancy based on membership in any protected class, according to local, state and federal fair housing laws.
LSI Property Management maintains the following policies.
Applicants whose rent would exceed 40% of their monthly income may be required to obtain a co-signer. A co-signer, if required, must guarantee rental payments by signature, in person or in the presence of a notary, on the lease. Co-signer shall qualify by virtue of credit reference and record of timely payment of debts. In exceptional circumstances, such as no other debts, payments, credit record of prompt payment of all debts, of monthly income for rent may be considered.
An applicant's credit report shall reflect a habit of prompt payment of debts and no unsatisfied judgments. A co-signer guarantor may be requested in the absence of required credit report.
A positive past housing reference will be required. If applicant has no prior rental history, a co-signer may be required. Past housing reference shall include:

Record of timely payment of rent;
Record of abiding by management rules;
Record of not disturbing other residents; and
Record of respect of property.

All information on the application form must be completed; any falsification of information on the application shall be grounds for rejection.
No more than two (2) persons per bedroom shall occupy a unit. This policy shall be applied to ALL qualified applicants, regardless of their membership in any protected class.
Delinquent tenants will not be tolerated. Failure to pay rent and/or excessive damage to units or common areas is grounds for eviction. Eviction policies for failure to pay rent will be strictly enforced.
Manufacture, distribution or use of a controlled substance on premise may be grounds for immediate eviction.
No Pets are allowed unless otherwise noted by property manager and adequate pet policy.
This application is NOT a Rental Agreement, Contract or Lease. All applications are subject to management approval. No applicant will be judged on the basis of race, color, religion, sex, handicap, familial status, national origin, sexual orientation, marital status, legal source of income, age, or ancestry.
If you have filled this application out, have been approved, and need a Section 42 Application CLICK HERE.
Select the type of application below
New Residential Applicant
New Student Applicant
Sublease/Add Roommate